We remain committed. We remain committed, not only to our work to progress potential treatments for sickle cell disease, but to you — the entire sickle cell community.  
Sickle cell disease (SCD) is a serious, life-threatening and progressive genetic disease that affects approximately 300,000 infants born each year across the globe. For the more than 100 years since it was first characterized in medical literature, people living with SCD — like you and your partners, children, caregivers and families — have been left with minimal to no transformative treatment options, while facing the many pervasive effects of inequity and barriers to care across the health care system.  
For more than seven years, Vertex Pharmaceuticals has been committed to researching and discovering therapies aimed at the underlying cause of SCD. Science takes time, talent and tenacity, but we've been building our teams and progressing our science. With the best and brightest on board — from research to clinical development, to manufacturing, to commercial and beyond — we're working tirelessly for patients who are waiting.  We're continuing our efforts to pursue multiple potential approaches to address this devastating disease across the globe.  
We know that being committed to you goes beyond our science. It's about showing up and partnering with the community to work together toward meaningful change. We've been working to do this by empowering sickle cell warriors and building upon the tireless efforts of the countless warriors, caregivers and physicians who have long been fighting for equitable access to health care.  
In the U.S., we've become part of the SCD Partnership, a coalition aimed at helping every individual with SCD live life to the fullest potential with access to high-quality, equitable and coordinated care and treatment. Through the Vertex Foundation and as part of a $50 million commitment to health equity announced in 2022, we're supporting the Massachusetts General Hospital Comprehensive Sickle Cell Disease Treatment Center to help improve patient care and ensure the SCD population receives the focused attention it deserves. We've supported and amplified community-based organizations (CBOs) and community calls to action that have resulted in SCD-focused legislation being introduced and passed across the U.S., and an unprecedented national recognition of the urgent need for improved care and access for warriors. Our teams are proud to walk with warriors to help raise awareness for SCD during World Sickle Cell Day, Sickle Cell Awareness Month and throughout the year.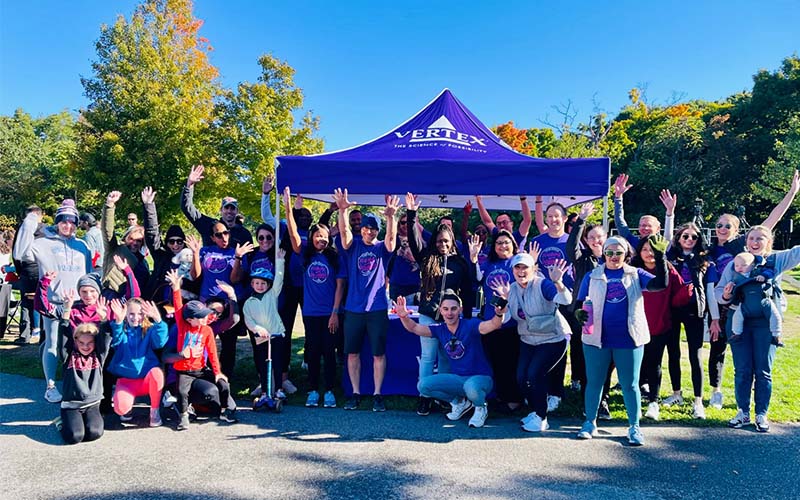 Our efforts to work closely with the community continue around the globe, including working with the Global Alliance of Sickle Cell Disease Organizations. We have partnered with patient groups across Europe, like the European Sickle Cell Federation and local sickle cell country groups, to support the development of  patient support websites to help improve the lives of people living with SCD. We also work with groups across Europe; for example, in France, we partnered with SOS Globi to support educational efforts focused on the burden of SCD during Sickle Cell Awareness Month. This was part of their wider campaign to secure universal newborn screening for sickle cell, and the campaign worked. The French HAS (French National Authority for Health) has recently recommended generalization of screening for sickle cell disease at birth.
In addition, last year Vertex supported global advocacy groups, community gatherings, medical education, and conferences and conference organizations focused on SCD through approximately $3 million in independent grants.  
Each day we come to work, our efforts are guided by the insights and expertise from you — the sickle cell community. We truly value the collaboration, partnership and learning opportunities that each sickle cell warrior, caregiver and advocate bring to enable our work to progress. 
Sickle cell warriors deserve innovative treatment options and improved access to health care, and Vertex is proud to show up and work each day to hopefully bring about brighter futures for the sickle cell community.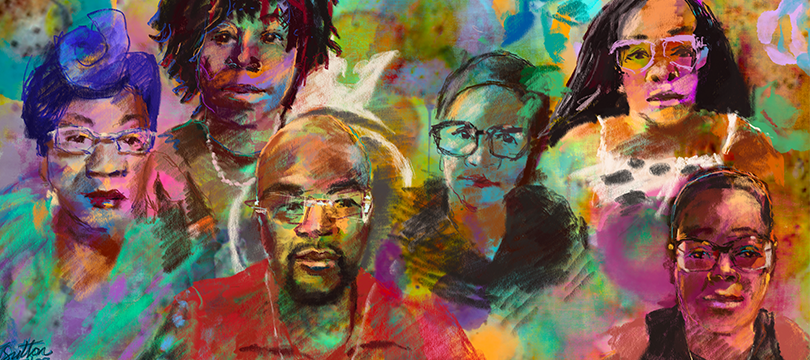 This artwork in the cover image and above is illustrated by Jeremy Sutton. It depicts members of the sickle cell community, who shared their stories while Jeremy illustrated live, to convey the authentic emotions of people living with SCD. Thank you to these sickle cell warriors for sharing their journeys with us. © Jeremy Sutton 2022