Driven to make a difference
We strike at the core of serious diseases to change people's lives. Bringing together the brightest minds, investing in science and taking smart risks, we go all in. For the lives we have changed and for those who are still waiting, we will never stop fighting until we discover cures. 
We have research and development sites and commercial offices around the world, all dedicated to bringing the next transformative treatments to people with serious diseases. Our headquarters are in Boston and London. 
At Vertex, we invest in scientific innovation to create transformative medicines for people with serious diseases with a focus on specialty markets.
The values that drive us
It's not just about what we do, but how we do it. Our values are our bedrock and combined with our culture have enabled us to achieve our mission of creating transformative medicines for serious diseases.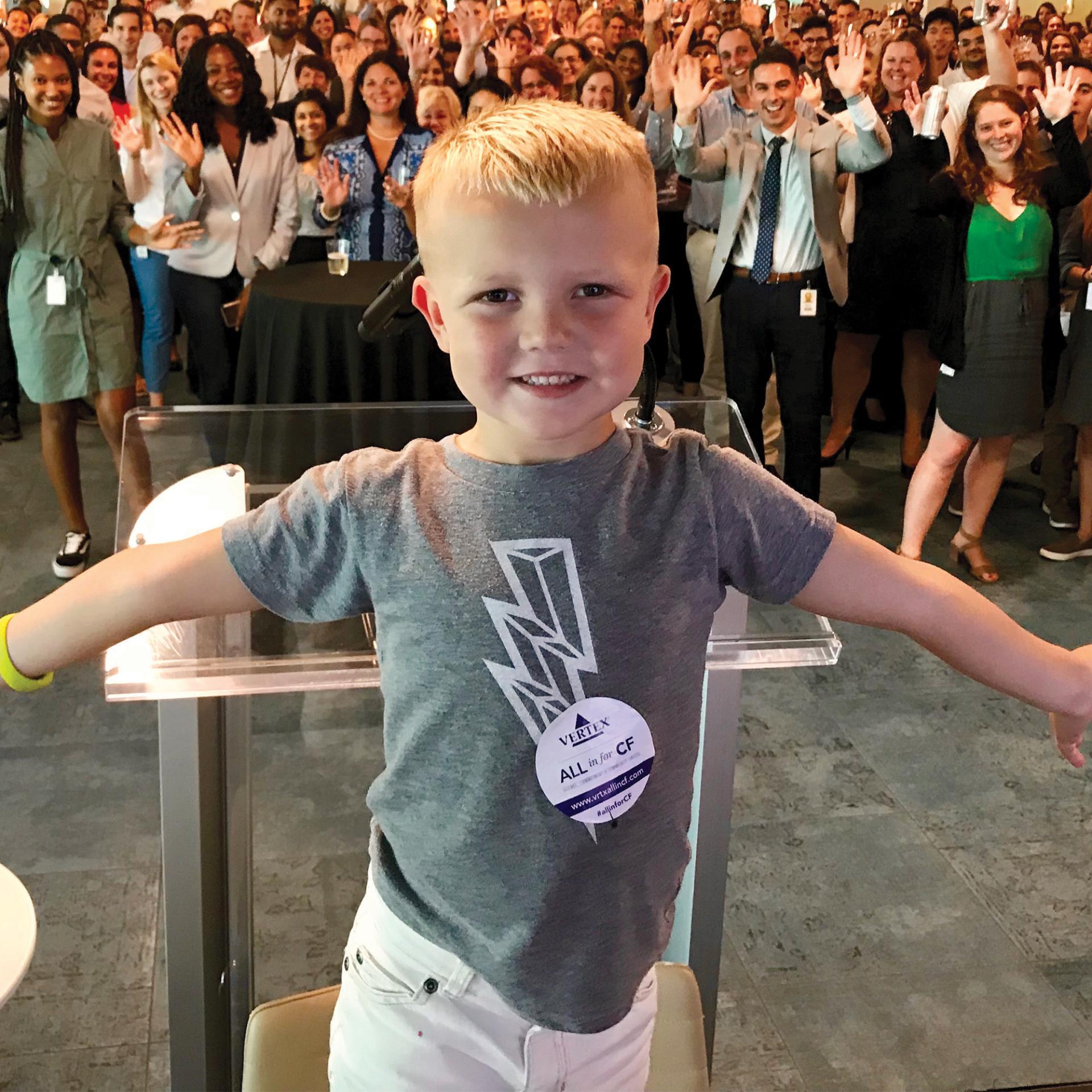 Uncompromising Commitment to Patients
Patients are at the center of all that we do. Every decision we make is driven by the patients we serve.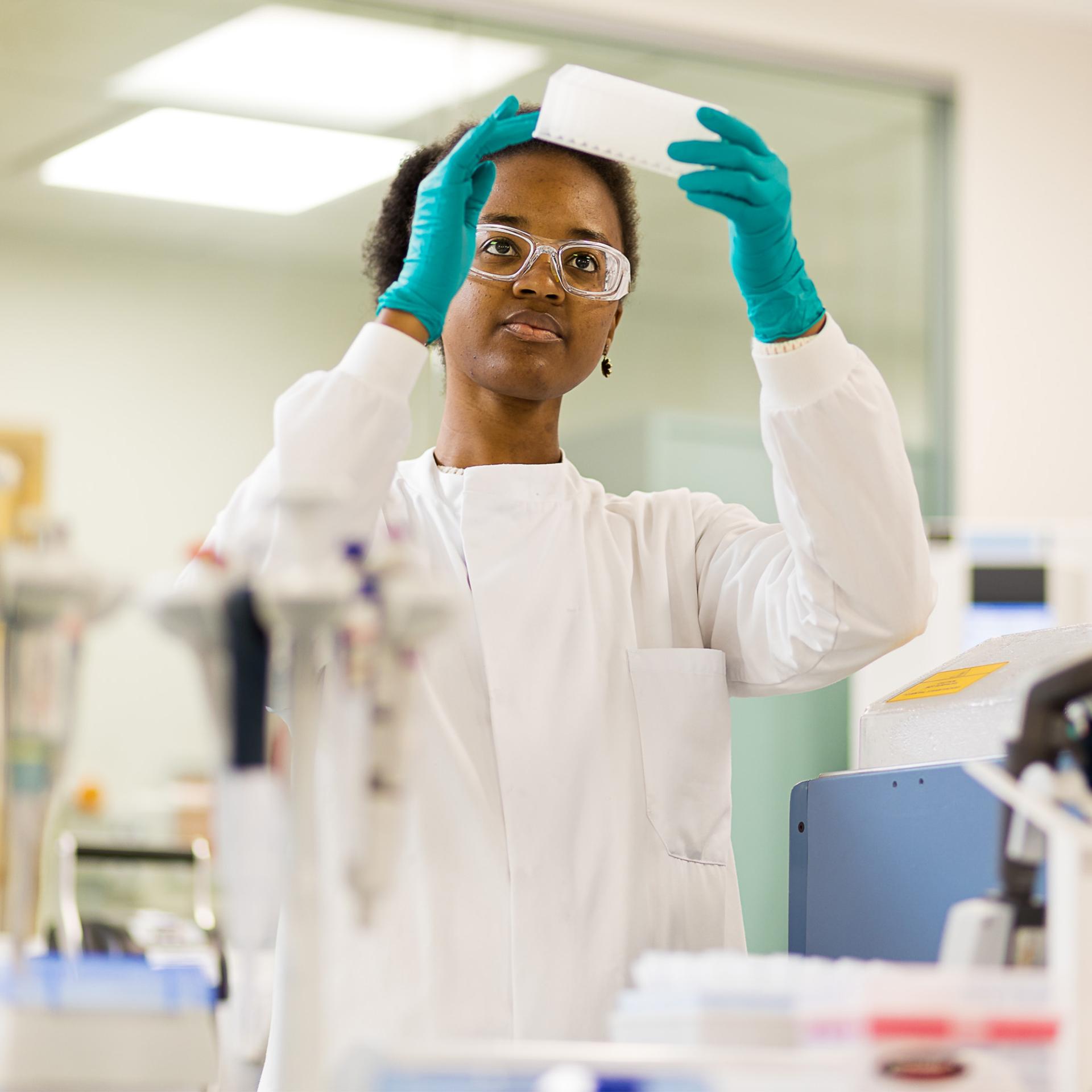 Innovation is Our Lifeblood
At Vertex, we challenge the status quo. We ask what's possible and find new paths to solve difficult and important problems.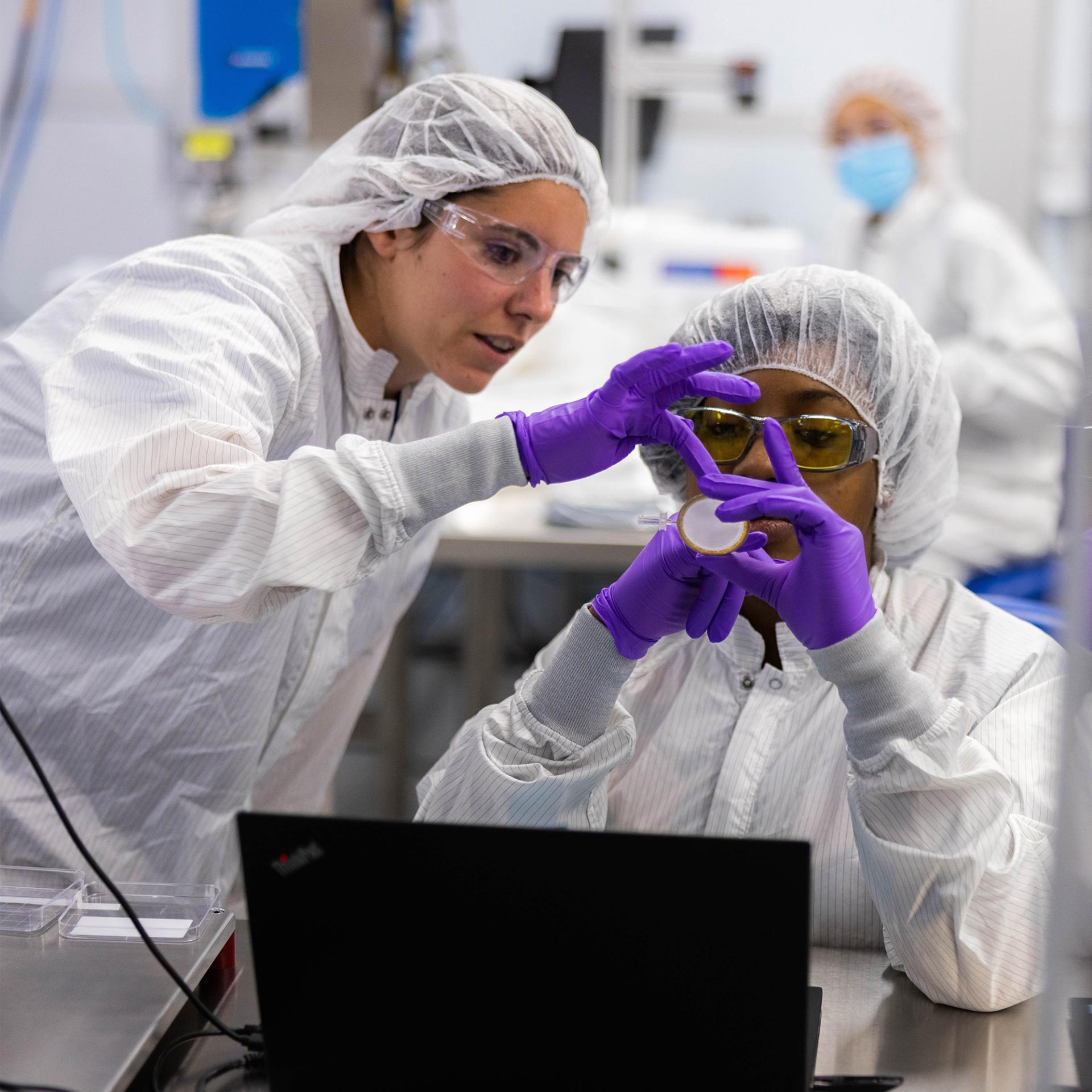 Fearless Pursuit of Excellence
We chase excellence — we take calculated risks, learn from both success and failure and continuously improve — all at the highest level of personal integrity and ethics.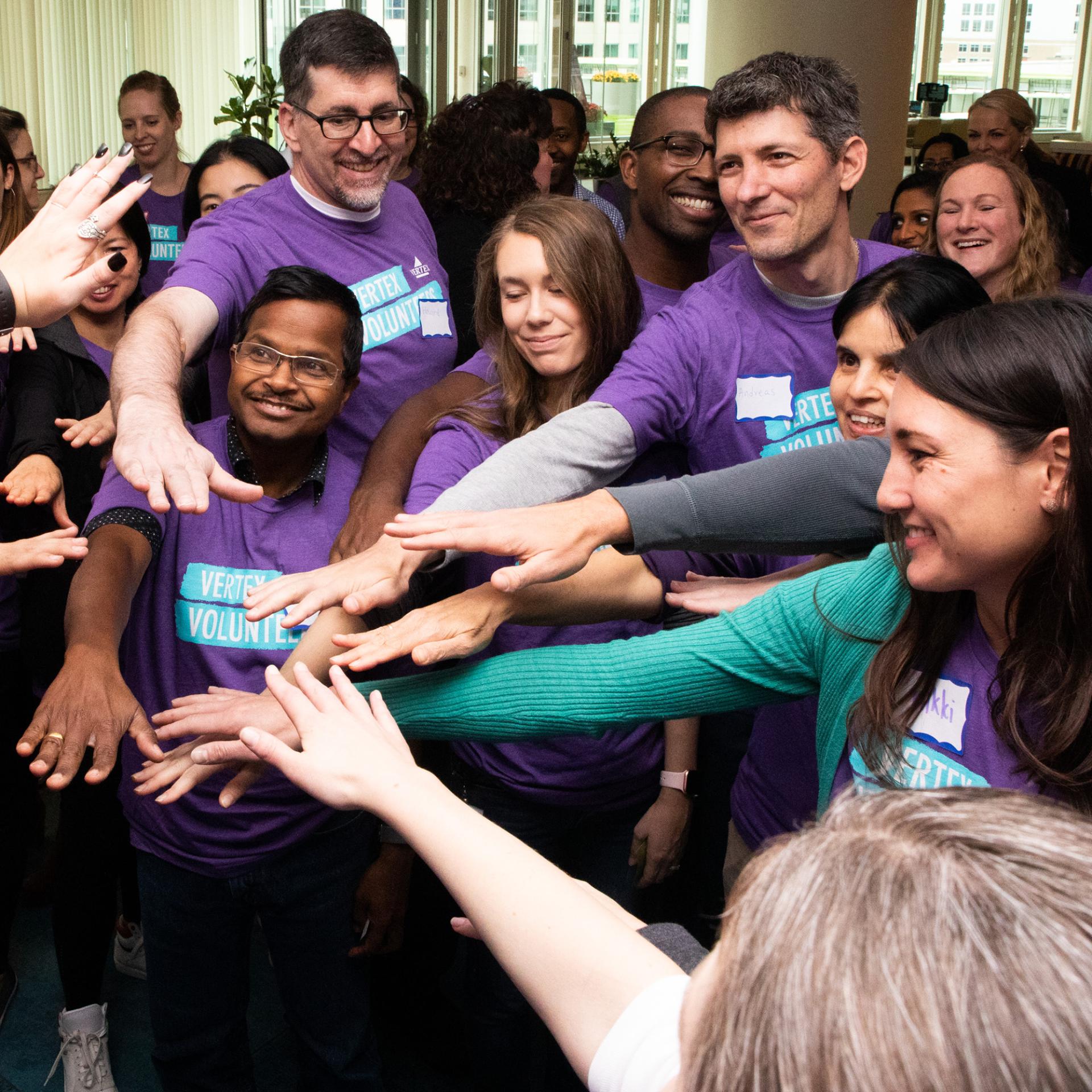 "We" Wins
We believe inclusion, diversity and equity are essential to maintaining our strong culture. We want the best and brightest minds from all backgrounds around the table solving tough problems.
We invest most of our resources back into our research and development engine.
*2021 GAAP figures. Operating expenses defined as R&D + Sales, General and Administrative (SG&A). 
We're different for a reason
We lead by example and strive to be empathetic and transparent. We believe in learning and teaching every day and to use science to do the impossible. We know that being inclusive and respectful fosters collaboration and drives innovation, and we always operate with a sense of urgency for patients. We are Vertexians!
Impacting our communities
We take community engagement as seriously as we take our science, offering a variety of programs to give back to the communities where we live and work.
Being a good corporate citizen
The same values that guide and drive our innovation process also fuel our corporate responsibility efforts.
Recognized for our efforts
 
Great Place to Work® 
Vertex is proud to be a certified Great Place to Work. This recognition comes directly from employees and their experience — our intellectual curiosity and unwavering commitment to patients drive our work and our culture.
Fast Company
50 Most Innovative Companies
Vertex was named to Fast Company's annual list of the World's 50 Most Innovative Companies in 2020.
Science
Top Employer
For the 12th straight year we're included on the Science magazine's Top Employer list, ranking #8 in 2021.
Human Rights Campaign
Corporate Equality Index 2022
In 2022, Vertex received a score of 95 (out of 100) on the Human Rights Campaign's 2022 Corporate Equality Index.
The Civic 50 
Vertex was named as one of the 2022 honorees of the Civic 50, recognizing us as one of the 50 most community-minded companies in the United States.
Fortune
Future 50 
In 2020, for the third year in a row, we were included in the Future 50 list, a list of global companies with the "best long-term growth potential" that have demonstrated both steady execution and forward-looking strategic nimbleness.
Seramount 100 Best Companies List
Vertex is committed to fostering a workplace that supports parents and helps them thrive in their careers. We're proud to have placed on both the 2021 Seramount (formerly Working Mother) 100 Best Companies list and the Best Companies for Dads list.
PEOPLE
Companies that Care 
Vertex was named to the PEOPLE® Companies that Care list for the first time in 2022. We're proud to be recognized within the top 100 U.S. companies that go above and beyond to support our employees, our communities and the environment.
The Boston Globe
Top Places to Work 
For the 12th time in the past 13 years, Vertex was named one of Boston's top places to work. In 2021, we ranked #8 in the Largest Companies category.
Boston Business Journal
Best Places to Work 
For the 16th consecutive year, we were named to the Boston Business Journal's Best Places to Work list. Vertex ranked #6 in the Extra Large Employers Category in 2022.
San Diego Business Journal
Best Places to Work 
For the 10th time in the past 11 years, Vertex's San Diego site was named to the San Diego Business Journal's Best Places to Work list. In 2022, we ranked #8 in the Mega Employer category.