For many parents, September is a time of new beginnings, new routines and sometimes a bit of new stress as well. Kids and parents alike say goodbye to summer and hello to new teachers, schedules, homework and more. So whether it's flexibility that's needed or educational, financial, well-being or caregiving resources, Vertex Pharmaceuticals continuously looks for ways to support its employees throughout the year — and many of the benefits and programs can be especially useful during back-to-school season. 
Being a working parent can be a constant balancing act, and that's why Vertex is proud to share that it has been named — once again — to Seramount's 100 Best Companies list and the Best Companies for Dads list. Earning a place on these lists is a testament to the company's commitment to forward-thinking workplace programs that support parents and help them thrive in their careers and at home.  
This year's list recognizes companies that continue to set the standard by providing inclusive benefits for families, including paid parental leave, reimbursement for surrogacy expenses, career development, flexible schedules and mental health benefits. All of which are included as part of being a Vertexian.  
Through this recognition, Vertex had the opportunity to spotlight two Working Parents of the Year. Genzy Davis and Ravin Warnakulasuriya are this year's honorees, parents who are as committed to their careers as they are to their families.  
Hear more from Genzy and Ravin on how they balance work and family life. 
Meet Genzy Davis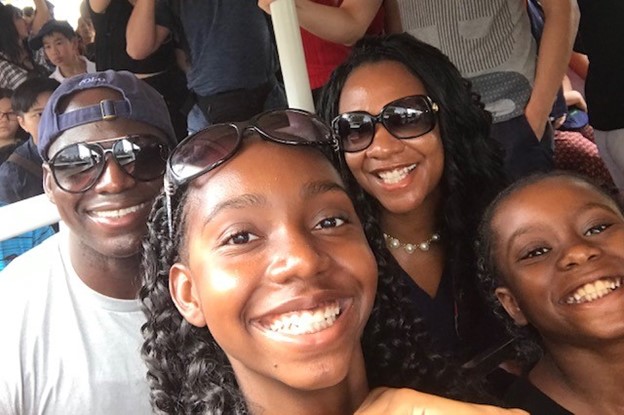 Cheers to Genzy Davis, Vertex's Working Parent of the Year honoree! Genzy is an Associate Director working in Internal Audit and mom to 16-year-old Taylor and 12-year-old Kennedy. In her role, she's responsible for assessing the company's business and technology practices. Her areas of focus include risk management, governance and compliance with organizational and regulatory requirements. 
Learn more about how Genzy prioritizes work and family and the importance of her tribe.
"Mom, what's for dinner?" It's only 10:45 a.m., yet I smile as this is a typical text from my youngest daughter, Kennedy. Kennedy dreams of becoming a Master Chef someday — one of her many aspirations in life. As my mind wanders from "What is for dinner?" to "Will I have enough time to beat the traffic and pick up the girls from dance?" I shift my focus back to the list of things I must accomplish at work. I gently remind myself of my mantra, "to be efficient is to be present in the moment." This means being laser-focused and as productive as possible. To me, this also means showing up for my colleagues at work and empowering my team to be the best version of themselves.  
When I'm with my family, it means turning off my cell phone at dinner, so I don't miss that joke that my husband likes to tell. It means spending time with my daughters unapologetically —because they are my daughters. Yet why do I feel so guilty at times, like I should be doing more when I am at work and at home?  
Coming out on the other side of the pandemic, so much in the world has changed and part of that change has forced us to evaluate what is meaningful in our lives. Balancing work, children, and life has been a common struggle for working parents, especially mothers. Pre-pandemic, when I had to be in the office five days a week and was unable to pick up my kids from the bus stop, my dad happily picked up my daughters, no matter how busy he was. My dad has since passed away, but from the many lessons that I learned from him, being grateful is at the top. You see, without my tribe — my foundation to lean on — I would not be able to navigate the jungle that is life, work, and motherhood. While I don't always ask for help, I don't have to because my tribe helps. They show up for me. With that, I am so grateful.  

Meet Ravin Warnakulasuriya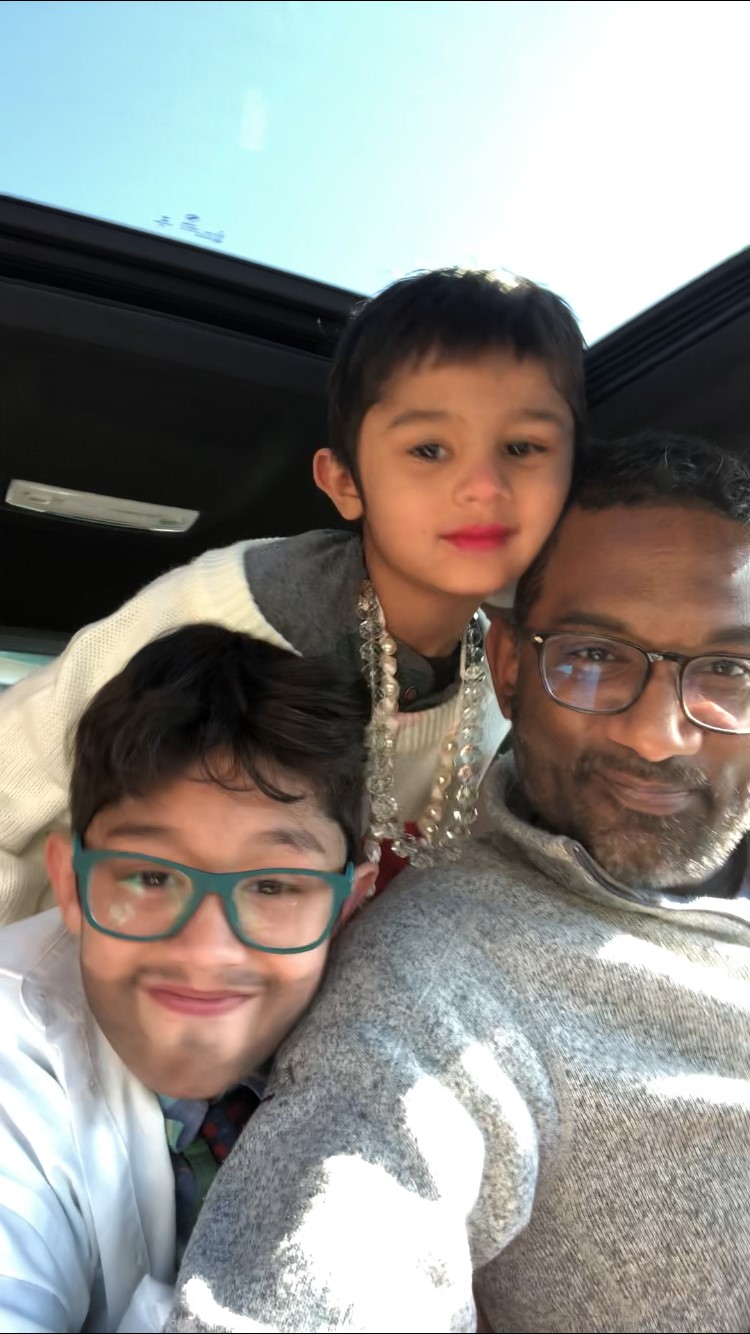 Congrats to Ravin Warnakulasuriya, Vertex's Working Parent of the Year honoree! Ravin is a Senior Director working with Vertex's Data, Technology and Engineering group and dad to Tristan (age 9) and Brennan (age 7). After 10 years in Global Clinical Operations (GCO), Ravin recently moved to Vertex's Data, Technology and Engineering team to continue supporting GCO in enabling a more automated digital clinical trial environment and experience for its clinical trial sites and participants. He empowers his team at work and leads with empathy — skills that he also uses in raising two children.
This photo shared by Ravin captures the essence of how he balances work and being a parent. Ravin is on a work call while his eldest is dressed up as a Vertex scientist (aka a person he admires) for Spirit Week, and his youngest is dressed as his mum who was battling cancer at the time.  
Hear from Ravin on how he unapologetically shares his work life with his kids (and vice versa) and how he defines what it means to be a good parent.
As a single working parent, it's easy to get overwhelmed with being both bread winner and child minder, treading water trying to hold a job, get chores and homework done while stealing moments to just be present with your kids and simply enjoy them. That's when the guilt sets in and you start second guessing yourself that you're failing everyone, most of all your kids.  
I remind myself, being a single working parent isn't a "situation" you're in nor is it something you should feel the need to explain and make conscious efforts to be unapologetic for it, but I counterbalance this by involving my leadership and team in my parenting decisions, drawing my lines in the sand early and being up front about my schedule, priorities and conflicts and how I can achieve my goals (oftentimes with their support). Finding a company that understands and supports you in that is important, because kids aren't something you should have to compromise or juggle. Quite the opposite. Vertex knows my kids intimately and my kids are die-hard Vertexians given I make a concerted effort to involve them in my work by taking them to social and family events, explaining what it is I do and the value my job and company bring to others. They are our biggest cheerleaders. In support of this culture, I try to lead by example by relating and validating what other parents in the office may have to deal with and supporting them too.  
We all validate ourselves around what it means to be a good parent, but I'm careful to define this around what I have an abundance of (patience, love, humor) and not what I may have less of (execution, grace, poise). For me, it's about giving your all and putting everything out there on the table down to the last dying breath. It's not a pretty definition but one that fits the disheveled exhausted shell of a person looking back at me in the mirror and instead of feeling a failure, I find I'm able to celebrate these scars and the stories behind them.