Inspiring and encouraging students to see what's possible in the world of biomedical science — the partnership between Vertex Pharmaceuticals and the Biomedical Science Careers Program (BSCP) is exceptional. 
For five years, this collaboration has worked to increase the representation of students from backgrounds that are underrepresented in science and medicine. In part, that includes the Hope Scholarship, which is awarded to students enrolled in high school, college, medical, graduate or professional school and active in BSCP programs.  
Vertex Medical Director Theo Hill, M.D., M.B.A., M.S., received a Hope Scholarship in 2012 as a medical student at the Howard University College of Medicine. "BSCP has opened doors that have completely changed the trajectory of my career — I can say with all certainty that I would not be where I am today without BSCP," said Theo. 
This year we're excited to announce the Vertex Biomedical Science Career Scholarship. The first recipient of the Vertex scholarship, Isaiah T. Taylor, is a Ph.D. candidate in the Molecular and Cellular Pharmacology Graduate Program at Stony Brook University in New York. Upon graduation, Isaiah plans to continue investigating the "molecular and cellular mechanisms disrupted by microgravity for the health and benefit of astronauts."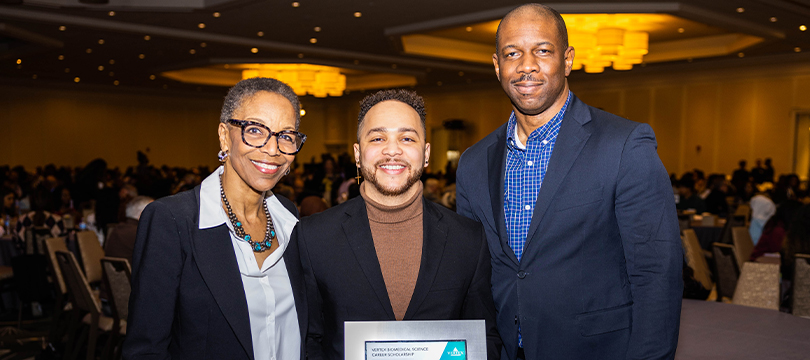 In addition to financial support, BSCP provides students with invaluable mentoring, skills workshops and networking opportunities, such as the Biomedical Science Careers Student Conference. As a part of the 2023 conference, BSCP collaborated with the New England Science Symposium, and Vertex welcomed students for an on-site visit and panel career discussion.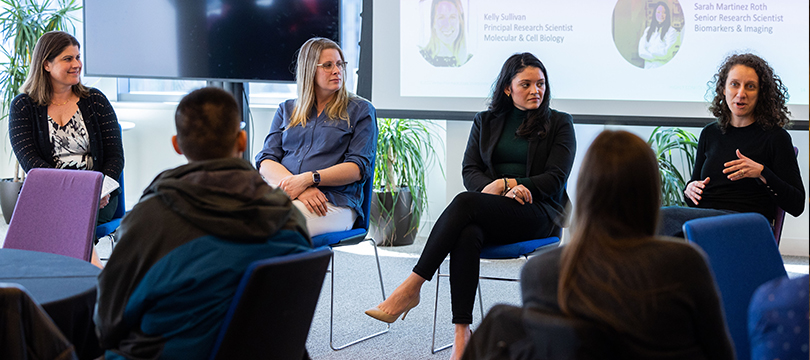 "I think bringing early career scientists into our offices and exposing them to the innovative work we do can alter their life path as it did mine," said panelist and Vertex Senior Research Scientist Sarah Martinez Roth, Ph.D. "Personally, I am very passionate about ensuring we minimize the 'leaky pipeline' for women and people of color in STEM," added Sarah. 
For more on our early career programs, visit https://www.vrtx.com/careers/career-growth-and-opportunities/. You can also learn about BSCP by visiting https://www.bscp.org/.