This year, Vertex turns 30. For three decades, some of the best and brightest minds in science and medicine – known around here as 'Vertexians' – have come together to discover and bring new medicines to patients. Fueled by a culture of scientific curiosity and a relentless drive, every Vertexian has played a role in bringing forward new ideas to tackle some of the most complex problems across the business. It's this culture of innovation that has gotten us to where we are today – a leading global biotech that has discovered, developed and brought to patients multiple medicines for cystic fibrosis. It's amazing to think we've done it multiple times – something we call serial innovation – and we're incredibly proud of that success. But this is just the beginning.
We are currently evaluating investigational treatments in serious diseases such as sickle cell disease and beta thalassemia, pain, APOL1-mediated kidney disease and alpha-1 antitrypsin deficiency using a variety of therapeutic approaches such as novel small molecules and genetic therapies. It will take precise execution on the part of every Vertexian to get us there. More importantly, and even more difficultly, it will take the unique culture of innovation that has fueled our success thus far.
As the Head of Vertex's Innovation and External Research group (VIER), maintaining this culture is something I spend a lot of time thinking about. Over the past few years, our group has evolved to become a strategic center designed to drive innovation across the business. Throughout our successes and failures, we've learned three key lessons about what it takes to keep this culture alive that I'd like to share with you.

#1. Building a Culture of Innovation Requires Constant Attention
Over the last decade at Vertex, we have grown rapidly into an organization of 2500+ Vertexians spread across the globe. Throughout that time, growing and evolving our culture of innovation to fit the needs of our enterprise was and continues to be a critical factor for success. Otherwise, the demand to execute upon daily deliverables and key projects will outweigh the desire for innovation. As we grow globally and employees become less centralized, we realize that we need to engineer specific mechanisms to inspire people to bring forward new ideas. To this end, we have launched an innovation tournament, created training programs, and facilitated lectures by leading scientists and physicians to encourage collaboration and problem solving. Whether it's in the form of trainings, programs, or partnerships, you must make dedicated and sustained investments to generate new ideas from employees and implement them across the business.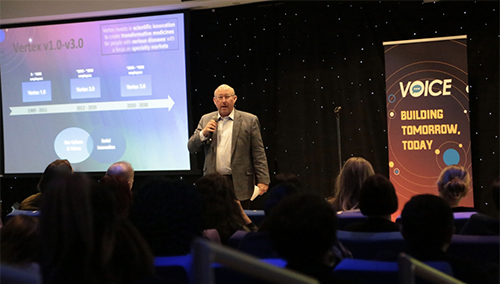 #2. Innovation Is an Acquired Skill
Innovation isn't a skill that some people are born with and others aren't. In an industry based on the foundation of innovation, everyone can and should be an innovator. Through training and practice, you can teach employees to apply an entrepreneurial mindset to discover root problems and apply solutions. This mindset in turn will create a virtuous cycle that will build the foundation for innovation across the organization. Our programs at Vertex are designed to have a network effect, where each program supports and enhances the other, such that employees have an array of options available to them to build their innovation skills. Some of these programs include didactic training, while others are informally structured to encourage collaboration and knowledge sharing.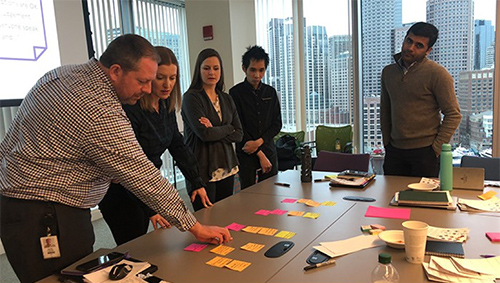 #3. It's Everyone's Job to Innovate
We often think of innovation in the context of scientific research or medical breakthroughs, but innovation is simply the process of finding a new match between a need and a solution to create value. And part of what we do is ensure that Vertexians understand that it's their job to come up with new ideas; that they are invited to do so and there are existing channels for implementing good ideas.
Innovation is simply the process of finding a new match between a need and a solution to create value.
With these key ingredients in mind, we've launched nearly a dozen programs with the simple goal of making Vertex a phenomenal place to innovate. We have a global innovation tournament known as VOICE in which all Vertexians are invited to develop ideas to help solve some of our critical science and business challenges. The competition is about to finish its fourth year with some potentially transformative ideas moving forward. We also run a one-year fellowship program for outstanding early career scientists and physicians to join project teams and advance drug discovery programs, as well as an informal weekly forum to teach technical topics in plain English. Together, our programs reach our global community, open our doors to the creative world around us, and grow the culture of innovation all across Vertex.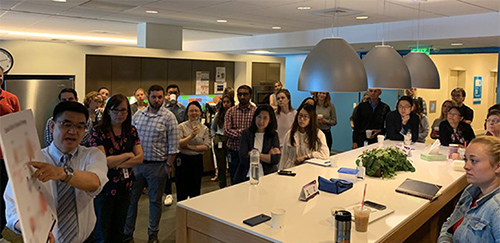 And the response has been incredible. Stay tuned for a future post when I'll share learnings from our experience getting these programs off the ground and some of the impressive results we've seen so far.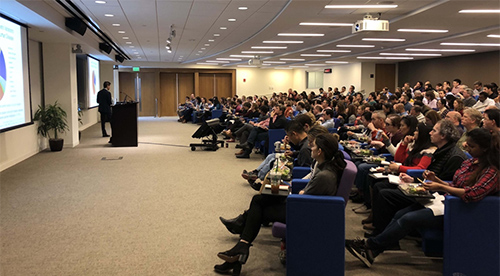 To learn more about our culture of innovation, visit our Innovation Programs page.