The terms "underserved" and "health disparities" are often used in reference to sickle cell disease (SCD). But what do they actually mean? 
Our Health Economics and Outcomes Research (HEOR) team set out to evaluate — and hopefully quantify — health inequities that people living with SCD face as they navigate the health care system and manage their disease. This is the first time researchers have put numbers to these lived experiences for those in the SCD community. 
The painful vaso-occlusive crises (VOCs) that are a hallmark of SCD often require multidisciplinary management across health care providers and medication to relieve pain. Overall lack of understanding of SCD from health care providers may put this community at greater risk of exposure to provider bias and systemic discrimination.
The reported outcomes support a clear picture: People living with SCD and pain crises often experience concerns about health equity.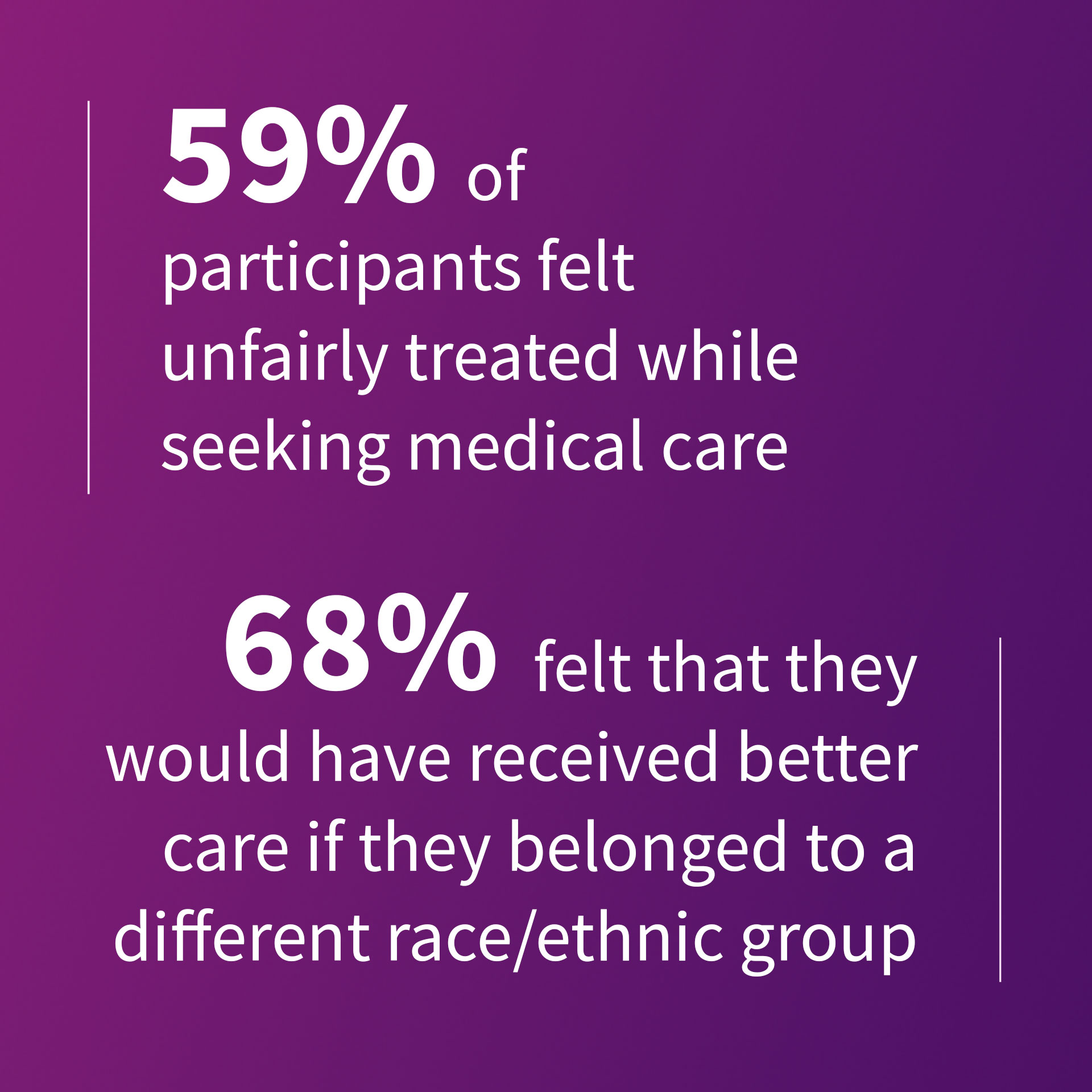 The study surveyed 110 participants (75% female, 93.5% Black or African American) with SCD from the U.S. and Europe (U.K., France, Germany and Italy) who self-reported two or more VOCs per year in each of the two years before enrollment. The team presented their findings at the 30th Annual International Society for Quality of Life Research (ISOQOL) Conference in Canada on October 17, 2023. 
SCD disproportionately affects Black and African Americans, comprising upwards of 98% of all people living with the disease. Higher SCD rates also exist among Latinx and other ethnicities compared to White populations. To ensure that people with SCD have equitable access to optimal treatment, the team aimed to understand the health inequities faced by those experiencing pain crises. They undertook a multi-method study to describe the impact on health-related quality of life and potential health equity concerns. 
Why it matters: Assessing the many facets of disease burden is critical to raising awareness and advocating for change for those who need it most. Those living with SCD and pain crises face many health care barriers and significant impacts on their quality of life, representing a substantial burden and unmet need for change. The findings presented by our HEOR team highlight that people living with SCD often experience challenges in their interactions with health care providers, which can impact their quality of care. 
Having a body of evidence to illustrate the burden carried by the SCD community can be incredibly validating for individuals living with this condition. Our HEOR team supports the community by conducting studies to quantify the lived experiences of these individuals and sharing their findings across outlets accessible to patients to increase awareness. The team hopes their findings empower change and support advocacy efforts for the community.  
The work of our HEOR team is one aspect of our commitment to health equity for individuals living with SCD. We've committed $50 million through the Vertex Foundation toward health equity initiatives at the Massachusetts General Hospital Comprehensive Sickle Cell Disease Treatment Center. These funds aim to improve patient care by increasing the center's ability to provide holistic support for patients with SCD, including expanding social workers, patient coordinators, and nurse navigators, amongst other programs. Together, we work toward a more equitable future for every member of the SCD community. 
---
Learn more about our HEOR team's work: