Tackling the toughest diseases is not for the faint of heart. What I've known from my first day, and what I've seen ever since, is that Vertexians are all in.  
Together, we've persevered through a pandemic, adapted to working more flexibly, and focused on reaching more people with cystic fibrosis with our medicines — all while continuing to advance both our clinical and research-stage pipeline into multiple disease areas.  
If this sounds intense, it's because it is.  
We take working hard to improve the lives of patients seriously. We see the impossible as a starting point. We tackle the toughest scientific challenges and take on smart risks to hopefully change the lives of people with serious diseases. We do this with urgency. We do this with focus. We debate hard and listen hard, while challenging one another with respect. We have a shared mission to do our best every day for patients and each other, and this strengthens our sense of belonging. Our care for one another has anchored us, and our unique Vertex culture has been foundational to our success.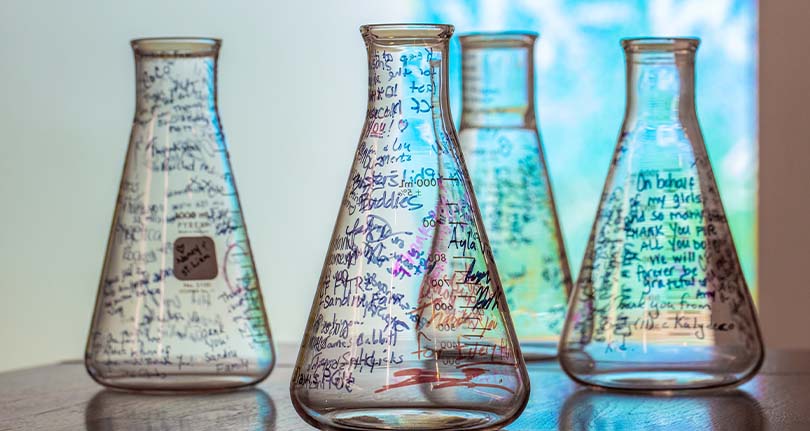 We've been intentional in ensuring that all Vertexians understand our culture. How do we do this? By clearly articulating our values, behaviors and norms — beginning in our new employee onboarding programs and extending throughout an employee's tenure with us. We make it real through signs and symbols — posting it around our offices, demonstrating how our behaviors matter, celebrating small wins and big wins together, and coaching, training and developing our people.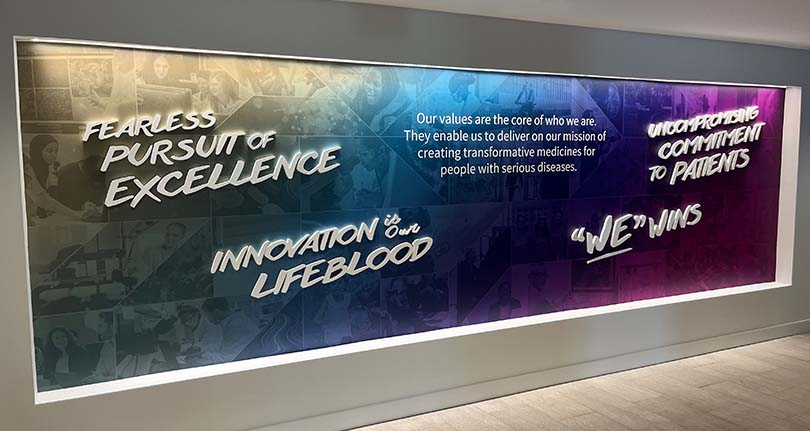 Bringing our culture to life
Every single Vertexian is a steward of our culture. Our phenomenal employees are dedicated to our patients, scientific excellence, and one another. Once employees are anchored in our culture and what makes it unique, every Vertexian has an opportunity to bring our culture to life. For example, we shine a light on Vertexians who are living our values every day, we embed culture into longstanding Vertex events and gatherings, and we bring in outside speakers who share practical strategies and lessons on how to apply these learnings to our culture. 
 


Reinforcing our culture
Sustaining our culture is a community effort. I'm deeply committed to it, as are all of Vertex's senior leaders. As people leaders, we know that investing in our teams' professional growth — by providing competency assessments, development training, mentoring and coaching through our career development hub — is the right thing to do for our people and the business. 
We encourage regular culture discussions and recognize colleagues' contributions with awards and recognition, competitive compensation and comprehensive benefits. We give back to the communities Vertexians live in and care about. We offer volunteer opportunities through our annual Global Day of Service and throughout the year in our Learning Labs in Boston, San Diego and Oxford, U.K. And, through the Vertex Foundation, we offer a matching gift program so employees can maximize their donations to the causes of their choice. All these things collectively nurture our culture, and we will continue to do so with the determination that got us here in the first place.
We hire people who are up to challenging what seems impossible to make breakthroughs for patients.  If you're interested in being a part of our team tackling the toughest scientific challenges, please take a look at our open positions here.